Jun 1, 2022 05:57 PM Central
May 23, 2021 06:45 PM Central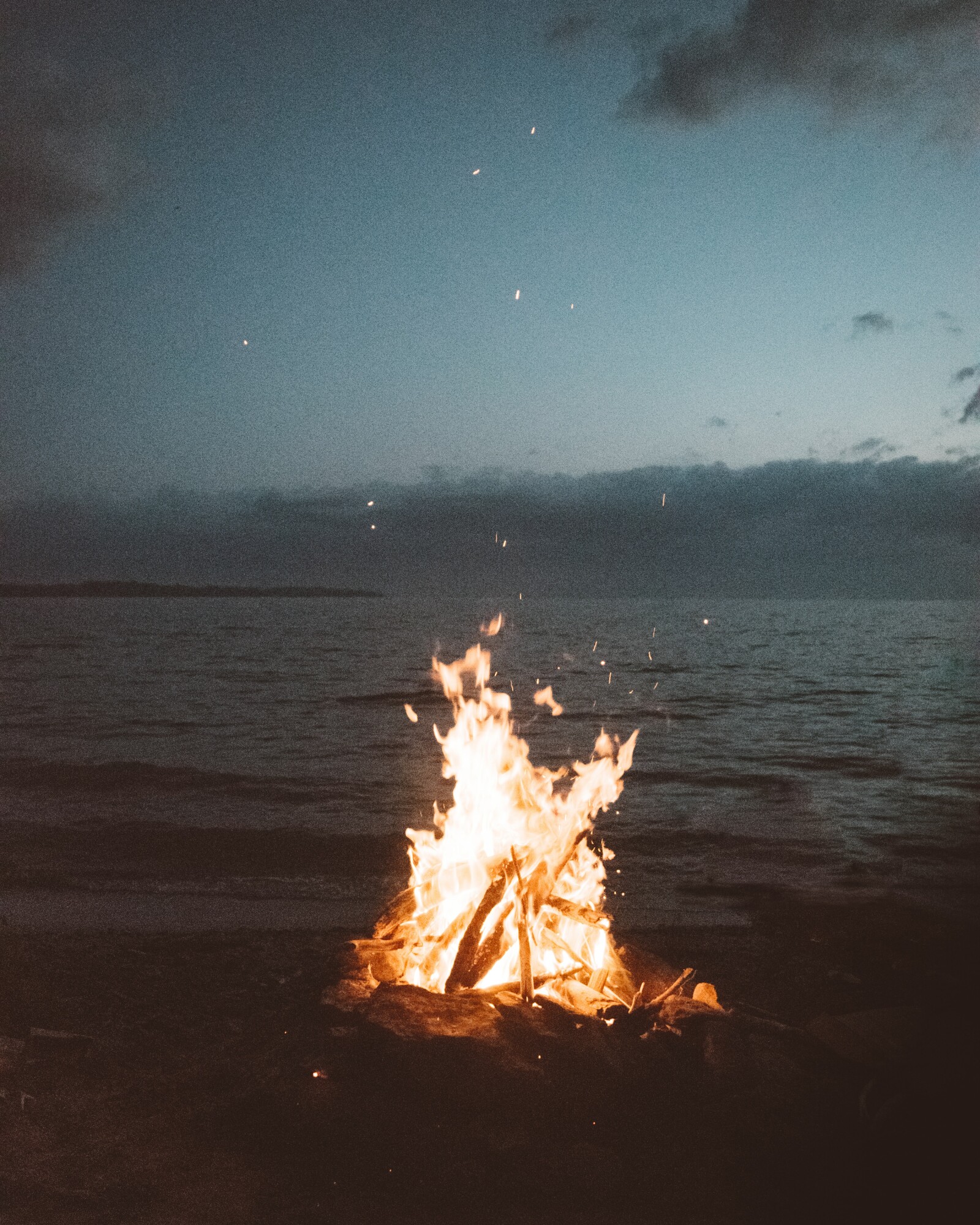 Today is Pentecost Sunday and we recognize it as the birthday of our church. Pentecost commemorates the descent of the Holy Spirit upon the Apostles after Jesus' Ascension into Heaven.
Acts 2:1-4
When the day of Pentecost had come, they were all together in one place. And suddenly a noise like a violent rushing wind came from heaven, and it filled the whole house where they were sitting. And tongues of fire appeared to them, distributing themselves, and a tongue rested on each one of them. They were all filled with the Holy Spirit and began to speak with different tongues, as the Spirit was giving them the ability to speak out.
Did you catch how the Holy Spirit decided to manifest himself? He could have shown up as anything, but he chose to manifest himself as fire and they were transformed.
Fire has the ability to transform things. What was cold becomes hot. What was hard becomes soft. When the Holy Spirit entered the Apostles as fire, he transformed them and they were given the ability to go out to preach the Gospel.
Pentecost is the perfect time for us to sit and ask the Holy Spirit to activate his gifts within us. When we were Baptized we received the Holy Spirit and he brought his gifts along with him. We know from Scripture that the gifts of the Holy Spirit are given as he chooses and they are all activated by him.
My challenge for you on this Pentecost Sunday is to pray to the Holy Spirit and ask him to reveal a gift he'd like to manifest in you this year. He wants to lavish you with gifts. It's hard to wrap our minds around this if we are picturing him as fire or a dove. The Holy Spirit is not a thing. He is a person and he desires relationship with you. He has many titles in Scripture. He is known as the
Advocate,
Counselor,
Comforter,
Consoler,
Healer, and
Paraclete (one who is called to your side).
Do any of these names resonate with you? Do you need comfort? Do you need healing deep within your soul?
Address him with that title and allow him to show up when you need him to. Ask him to stir up the gift within you that needs to be rekindled. Ask him to reveal how he is working in your life.
It's important to know that a gift is a gift. If we want to grow in the gift of knowledge, it's tempting to take matters into our own hands by buying every book about God we can find or by listening to as many podcasts as we can during our free time. Although spiritual reading and listening are excellent for our formation, the gift of knowledge is actually revealed to us when we sit with a posture of receptivity and allow the Spirit to lavish it upon us as he wills.
What are the Gifts of the Holy Spirit?
Isaiah 11:2
The Spirit of the Lord will rest on Him,
The spirit of wisdom and understanding,
The spirit of counsel and strength,
The spirit of knowledge and the fear of the Lord.
Knowledge: The gift of knowledge helps us to know God more and more each day. The word know in Scripture isn't referring to intellectual knowledge. It implies intimacy. (Example: Adam knew his wife Eve and they conceived and bore a son).
Understanding: The gift of understanding allows us to understand the meaning of God's words.
Wisdom: The gift of wisdom helps us to know what to do with our knowledge and understanding of God. Wisdom makes us wise in the ways of God and helps us recognize the voice of the Good Shepherd.
Fortitude: The gift of fortitude gives us power and strength. A fort is a strong place. The gift of fortitude helps us to be strong for God and helps us to use God's strength to do what is right.
Counsel: The gift of counsel is also known as right judgement. Counsel helps us with decision making. Counsel is knowing what God is saying to us and using that knowledge to make decisions.
Piety: The gift of piety is also known as reverence. Piety is loving God more than anything with our whole mind, heart, and soul.
Fear of the Lord: The gift of fear of the Lord does not mean being afraid of God. Fear of the Lord is having wonder and awe. This gift helps us to know that even though God is great and we are small, He loves us intimately.
Has the Holy Spirit revealed which gift he'd like to manifest in you this year?
by Randy Clark and Mary Healy.