Apr 2, 2020 12:54 PM Central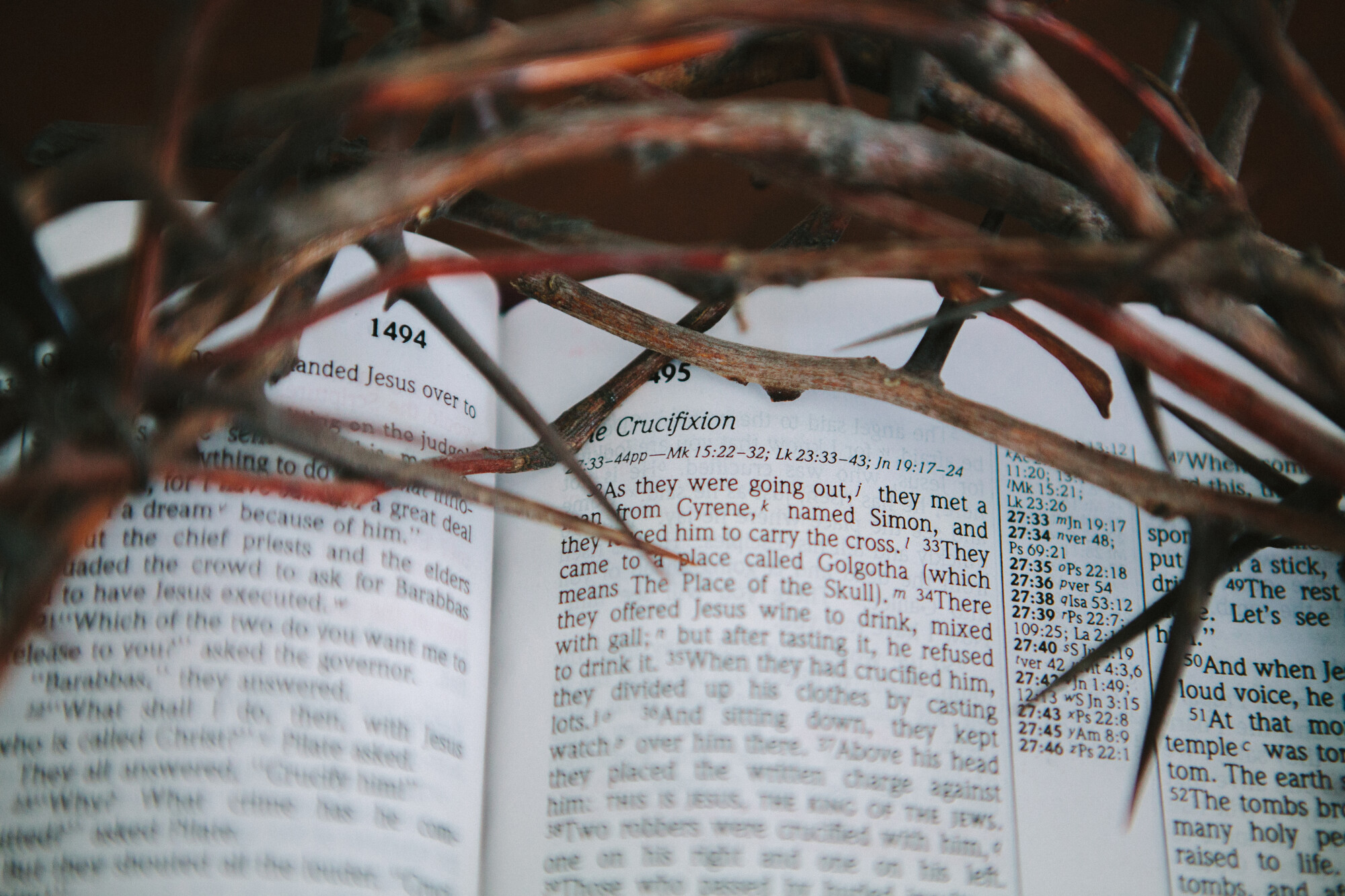 In a strange turn of events, we find ourselves celebrating the most sacred week of our Liturgical year at home. And if I'm being honest, this whole quarantine thing has me surviving instead of thriving. In a different season of life I'd be enthusiastically looking online for resources to make our Holy Week come alive at home, but I am exhausted and feel like I barely have enough energy to get our meals made and laundry done.
I've compiled a small list of things we plan to incorporate throughout Holy Week in our home. I only included things that are print and go. I don't have the mental capacity to prep anything with small pieces ahead of time. If the Internet is loud and it's overwhelming to search, here is a simple list of activities to try with your kiddos.
Printable Palms. We won't be able to gather as a community on Palm Sunday. I wanted my kiddos to still have the opportunity to make palm crosses after we attend our virtual Mass so I printed these and we will spend some time folding them together.
The Catholic All Year Compendium: Liturgical Living for Real Life by Kendra Tierney is my go-to book for Liturgical Living. We used this last year during Holy Week and the simple activities she suggests to do are SO meaningful that my kiddos really grasped the concepts right away. Kendra explains why we do what we do as Catholics, and she gives suggestions for Liturgical living that are easy to implement even for the busiest mom. You can be fancy and prepare a meal that is fitting for the feast day, or you can just read what she has written and discuss with your family. It can be as simple or as extravagant as you'd like it to be, but this is a must-have for every Catholic mom. We didn't do any printables last year. All of our Holy Week activities were from this book.
Catholic Sprouts is a daily podcast for kids. Every episode includes discussion questions that have encouraged us to dive a little deeper into the topics. The series next week will be about Holy Week, but you can also use the search feature and access episodes from last year!
Catholic Family Crate has a cute printable Holy Week Guide with coloring pages, a recipe for Resurrection cookies, and prayers to pray together as a family.
Share your favorite resources for Holy Week at Home in the comments!