Mar 30, 2020 09:47 AM Central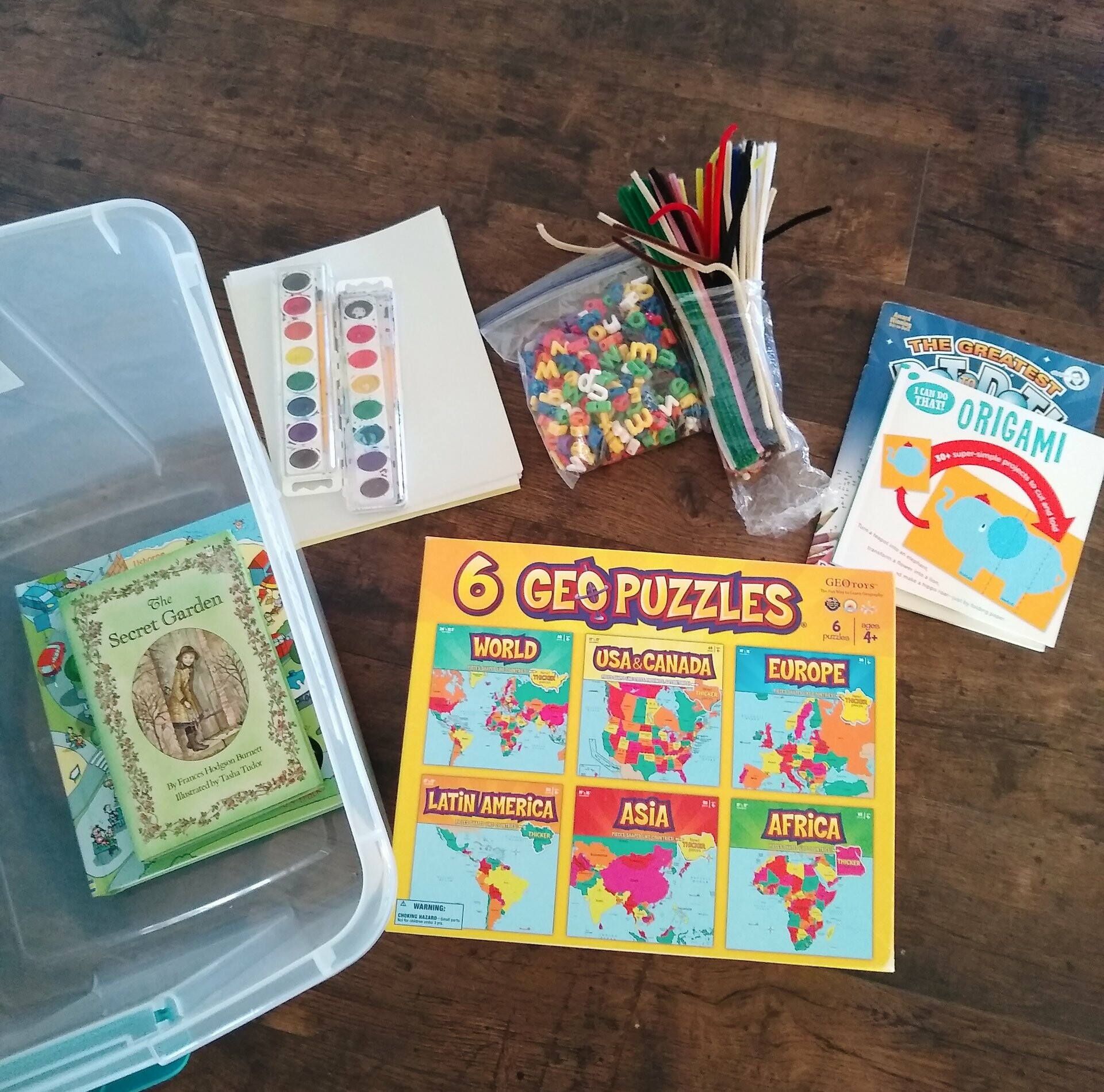 I see so many of you rocking the homeschooling thing. It's not fair. You had to dive in without much of a notice. I am getting a few messages from moms who are nervous and feeling like they are not enough.
I am NOT claiming to be a homeschooling guru, but I've felt the same things so I hope I can shed some light on the insecurities.


It is a myth that your day will be perfect all day without conflict. At first I resisted conflict in my home and thought I was failing at a parent. WHY DO MY KIDS FIGHT SO MUCH? Then I shifted my focus and realized that it is a gift that they feel comfortable and safe enough with one another to explore their intense emotions. Instead of becoming frustrated with how often they argue, I used it as a teaching moment to show them (over and over again) how we express our feelings and how to offer compassion and forgiveness.

And you guys, I GET FRUSTRATED TOO. I honestly believe that God gives us the kids that refine us. There is something about me that rubs them the wrong way, and there is something about each one of them that rubs me the wrong way. And I would be lying if I said that I am cool as a cucumber 100% of the time. They push my buttons and I push theirs. But I'm seeing progress. And I'm softening my heart. So we keep going. I am not ready to throw in the white flag of surrender and quit.

In our house, relationships come first. We live in an age of spellcheck and Google. If memorizing the order of the Presidents of the United States is causing conflict and frustration, we switch gears for a while. I am not saying that academics are not important, but I'd rather raise people who are compassionate and problem solvers than kids who have a ton of facts memorized. We often take breaks and come back.

One of the biggest mistakes I made when I first started homeschooling was having all of my kids sit down at the table at the same time. This worked for a while, but eventually the 2 yr old gets bored and starts destroying. The 5 yr old gets frustrated that I can't answer her question quickly enough because I'm working with the 6 yr old on his math.

Some families do school this way, but it made me feel frustrated at the mess the 2 yr old was making and I felt small and inadequate and not supermom enough to spin so many plates at once.

We have a checklist of what we'd like to accomplish each day, and I have the older kids play with the babies in 15 min shifts. This keeps the toddlers from destroying, and the older kids love making up games and teaching the littles how to set puzzles, etc.

I get one on one time at the table with the older two and we can work through our lessons much more quickly than when we were all together and distracted. In 15 minutes, I can do an entire math lesson with my 1st grader while my Pre-K student plays grocery store with the babies. Then my 1st grader plays Legos with the babies and I can do a phonics lesson with my Pre-K student. When the toddlers feel like sitting at the table, they color and I can do a few subjects with the older two together and as soon as the babies become destructive we split up again.

Even the best relationships can feel tension when everyone is packed in the same house for too long. THIS WEEK HAS NOT BEEN NORMAL FOR ANYONE, EVEN PEOPLE WHO NORMALLY HOMESCHOOL.

We are in outside activities. We aren't shut up into the confines of these walls all day every day during a normal week. We are staying home a lot more than we usually do this week so we are feeling the tension too.

And this isn't bad. Jesus acknowledged the need for white space. He said, "Let's go off by ourselves to a quiet place and rest awhile." Mark 6:31

Sometimes when no one can get along or Mama needs a breather, we pull out our Quiet Box. This is a box of items ONLY reserved for this reset period. I toss in a few library books they haven't read. I throw in a puzzle they haven't done for a while. They have pipe cleaners they can use to thread penne pasta. I have watercolor paints and LOTS of blank paper.

The only rule is that they have to be in a separate space for 30 min. If painting frustrates you, don't toss in the paints. I only put activities in the Quiet Box that they can do independently. They shouldn't come to ask for help. The items do NOT need to be fancy things you buy at the store. I've taken an oatmeal canister and cut a slit on the top and let the 2 yr old drop cards through the slit one by one. Crayons and paper can keep a 4 yr old occupied for the entire 30 min.

Something magical happens in this 30 minutes. Upset kiddos calm down. The other kids get a break from the chaos and drama of the upset child. I get to enjoy a cup of tea. And by minute 28 they are asking if they can play together again.

Do NOT be afraid to pull out the Quiet Box several times in a day. The activities keep them engaged because they aren't the normal toys they get to play with all day long. I don't let them pull out these activities whenever they'd like to.

You are not weak if you need a break from people. You are human. And you are rocking this homeschool thing.

Do you need a few ideas for your Quiet Box?
The following items have been a hit in our house. You DO NOT have to spend money on activities for your Quiet Box. Scissors, glue, crayons and paper can easily occupy a child for 30 minutes.
Art Supplies
Puzzles
One of the easiest activities for the Quiet Box is to have your child color a picture, cut it up into funny shapes, and then assemble it on a piece of construction paper with a glue stick. It is an activity that can be done over and over again and it is so easy on your budget!
GeoPuzzles. I bought this to use as part of our 1st Grade Geography curriculum, but it is often a popular choice in the Quiet Box. I love that the pieces are in the shape of the actual countries so my kids are memorizing what the countries look like when they are handling the pieces. This does have small pieces so my older kids can do this on our designated puzzle table but we have to keep it away from the babies. This will be a favorite in our home for many, many years! They love touching the pieces and putting the puzzles together so much more than looking at a map and memorizing.
Ravensburger Puzzles. We will forever be loyal to this brand. The pieces are sturdy, the tabs don't fold under or rip off, and we can set them over and over without bending the pieces. We set up a puzzle table so the kids can work on these throughout the day and the babies don't pull the pieces apart. We love Animals in the Jungle, Beautiful Ocean, and Deer in the Wild.
Activity Books
Independent Games/Activities
We love to play board games as a family in our house, but during Quiet Time I want my kiddos to take a small break from one another. We try to be screen free during the week so I've gathered a few games/activities throughout the years to pull out that my kiddos can do independently.
My kids love to write and illustrate stories. They also like to create a secret code and then write a message and encourage us to figure out their code. My son loves to create word searches or crossword puzzles for his sister to figure out. All of these activities are free and keep them busy for a long time!
We love Legos, our wooden train set, and Picasso Tiles for independent play. I also toss a deck of cards in the Quiet Box and they love to play Solitaire!
For the Two Year Olds
The two year olds are tricky because their attention span is so short. I do give them a timer that will beep when the 30 minutes of quiet time is over.
I've taken an oatmeal canister and cut a slit in the top and I've given them a deck of cards to stick in the canister, they string Penne pasta on pipe cleaners (see this tutorial on how to dye pasta fun colors), and they go crazy with Do a Dot markers!
What do you keep in your Quiet Bin?