Mar 31, 2020 09:19 PM Central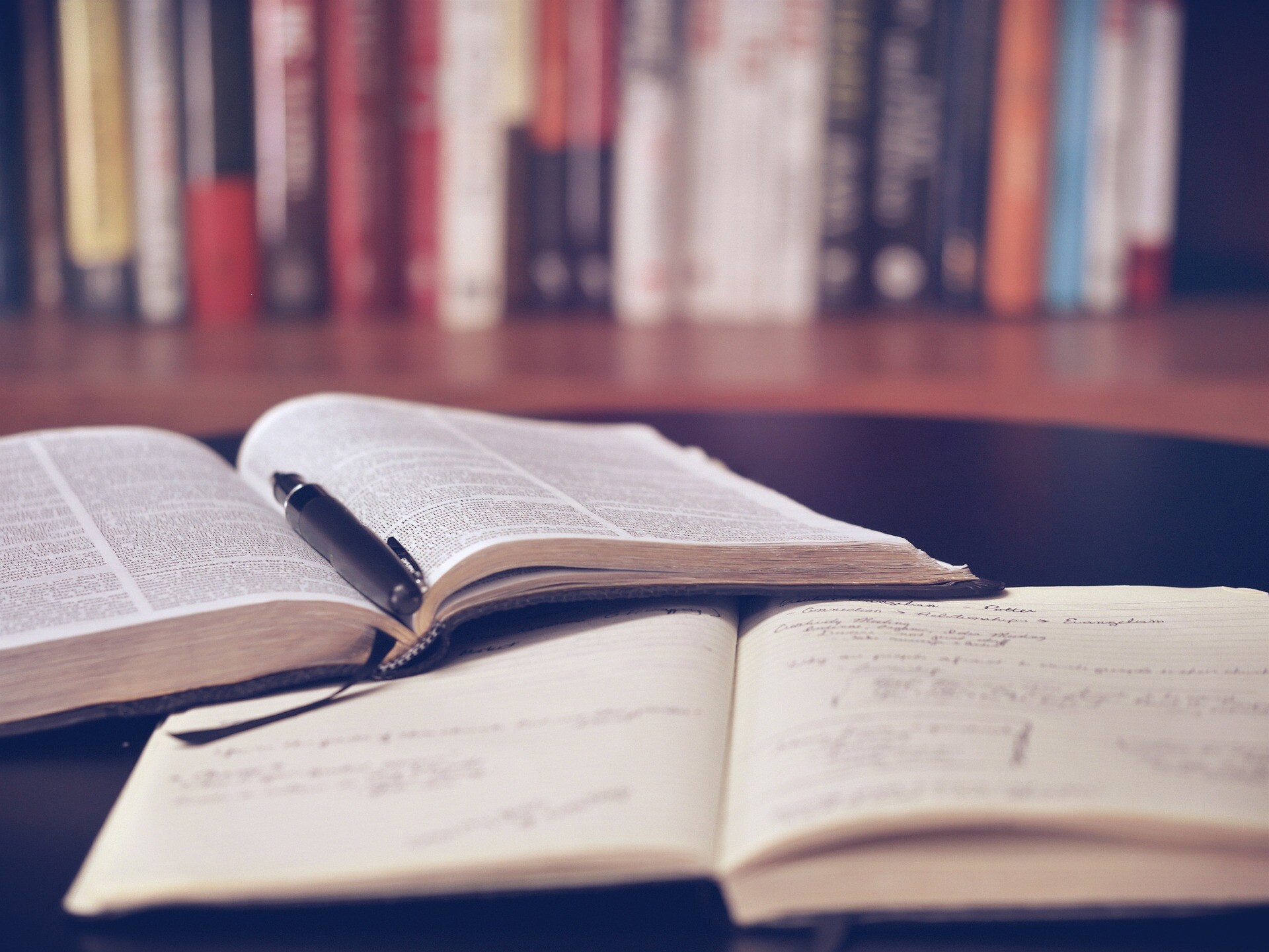 In a strange turn of events, we went from being overbooked to homebound in a matter of weeks. I'll admit that it was a tough transition at first. Everything was uncertain and I am a person who craves consistency and predictability. The quarantine of March 2020 has been a test of surrender for me and I'm finding that the less I try to control my surroundings, the more peace I find.
I requested a few books at the library before we knew we'd be locked in our home for a while. They arrived the day before the libraries closed and I've been loving what I've been reading lately.
I like to read several books at once. I always have some sort of Spiritual book to use during my prayer time, a Motherhood/Homeschooling book to encourage me during the daily grind, and a Mind/Body/Health book to continue learning more about the human person.
It doesn't always work out to be three books at once, but these are the categories I generally find myself drawn to.
Here is what I read in March:
Spiritual Books
Consecration to St. Joseph I cannot say enough good things about this book. Jesus learned how to act like a gentleman by watching St. Joseph. He learned how to work by watching St. Joseph. This man is an incredible example of a husband and a father and just the type of man we need in our world of broken relationships. Without him, we wouldn't have the Bread of Life. You can read about that here. I read this book with my husband during the month of March and we hope to re-read it every single March together in preparation for St. Joseph's Feast Day.
Searching for and Maintaining Peace When we selected this book for our Women's Scripture Study, we had no idea how fitting it would be for the strange times we are living in. Fr. Jacques Philippe has the ability to gently prod you and he encourages you to dig deep and weed out what is agitating you. The end result is a life that is peaceful. Peace isn't a feeling of contentment. It is the true sensitivity to the suffering of others and authentic compassion. When we liberate ourselves from ourselves we can find peace that is sustainable and will last. This whole quarantine experience has been a process that developed in stages. Every chapter of this book brought a deeper level of abandonment that lined up perfectly with the circumstances around me.
Above All I read this book for Lent two years ago and I remembered it being powerful. I received a new copy recently and decided this would be the perfect book to open every morning during my quiet time. There are a few Scripture passages to read, a short reflection, and then a series of questions related to the content that force you to look inside your soul and ask the Lord for a true diagnosis of what is happening in there. He is meeting me in a profound way and I plan to save this book and use it again and again for a reference if I find myself impatient, or making my to-do list more important than relationships, etc... It's definitely worth reading every single Lent. (And I don't read many books more than once so that says something).
Motherhood/Homeschooling Books
Homeschool Bravely This book was a breath of fresh air! Jamie Erickson begins by letting you know that whether you set out to homeschool intentionally or the circumstances made it so you find yourself in that postiion now, you've been given a mission to love your children well during the process. She shares mistakes she has made, words of encouragment if you fall into the comparison trap of the mom next door, and she provides a ton of suggestions of activities you can do with your children throughout the day. I loved that she is honest. She admits that homeschooling is one of the hardest things you can do as a mom. It's not just smiles and laughter all the time. But it can be a beautiful way to grow closer to your children and foster relationships within your home.
Not of this World: A Catholic Guide to Minimalism
"Imagine a life where everything you owned had a place, and you were perfectly content with what was in your home. Because you had less stuff to take care of and clean, you could spend more time with your family and more time pursuing your passions and deepening your faith." Sterling Jaquith
This was a quick read. I finished it in an hour. I like to think of myself as a minimalist, but Sterling Jaquith definitely challenged me to completely go through my house again and fine tune our systems.
I'll be honest. I didn't find this book to be mind blowing. Nothing was new. But there were a few inspiring quotes and little nuggets throughout the book to make it worth the glance over.
Mind/Body/Health Books
The Body Keeps the Score: Brain, Mind, and Body in the Healing of Trauma A friend recommended this book to me a few weeks ago, and then three days after that another acquaintance said that I needed to add this to my list. Both of them said it was a must-read. I'm only a third of the way into it so I don't have a final review at this point, but it has been incredible so far!
"We now know that trauma compromises the brain area that communicates the physical, embodied feeling of being alive. These changes explain why traumatized individuals become hypervigilant to threat at the expense of spontaneously engaging in their day-to-day lives. They also help us understand why traumatized people so often keep repeating the same problems and have such trouble learning from experience. We now know that their behaviors are not the result of moral failings or signs of lack of willpower or bad character- they are caused by actual changes in the brain." Bessel Van Der Kolk, M.D.
This has opened my eyes to myself and to the people around me and made me realize that the way we respond to the world is a result of our own personal trauma.

Read Aloud with the Kiddos
On the Edge of the Dark Sea of Darkness. This book had my kids sitting on the edge of their seats to find out what would happen next. Even my three year old was loving the storyline and would ask engaging questions! There is some violence but it wasn't something I felt that I needed to shield him from. This was a redemption story. A fight against evil. It was SO refreshing to find a book where the children didn't disrespect their parents, the older brother took care of his younger siblings, and I was ok with the fact that my boys admired the boys in the story. We can't read to read the next book in this saga!
What is on your bookshelf these days?