Feb 14, 2020 08:59 AM Central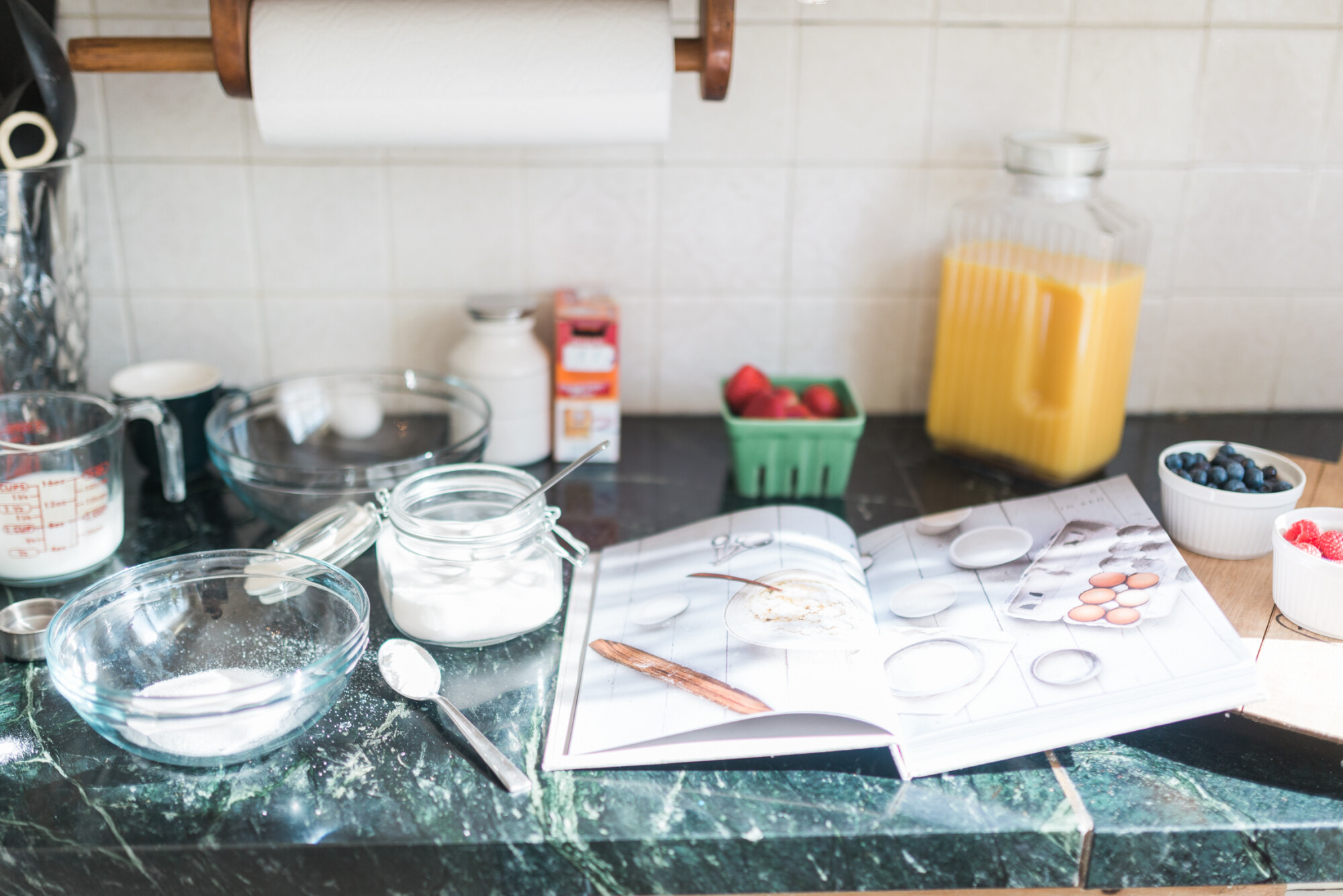 Confession time. I used to get SO bloated every time I ate bread, pizza, pasta, pancakes, etc... I don't have any sort of diagnosed gluten intolerance, but it made me feel icky every time I ate it. When I learned about Einkorn and my life was changed. Have you tried it?
Einkorn grain dates all the way back to ancient times. Modern wheat has been hybridized and contains 42 chromosomes. Einkorn has never been touched and has maintained its primitive genetic code of 14 chromosomes. It contains less gluten than the modern whole wheat and is abundant in many vitamins and minerals.
The Einkorn flour that I use contains no preservatives, no artificial flavors or colors, non-GMO ingredients, and it is stone-ground.
We started eating pancakes again after taking a LONG break and our tummies are happy!
Einkorn Pancakes
Ingredients:
1 1/4 cups of milk
Juice of 1/2 lemon
1 3/4 cups Einkorn Flour
1 tsp cinnamon
1 Tbsp baking powder
1/4 tsp salt
2 eggs
3 Tbsp unsalted melted butter
1 Tbsp maple syrup
1 tsp pure vanilla extract
1. Add the lemon juice to the milk and allow it to sit for five minutes.
2. In a large bowl whisk together the flour, cinnamon, baking powder and salt.
3. Add milk, butter, maple syrup, and vanilla extract to the flour mixture. Allow the batter to sit for 5 minutes to thicken.
4. Heat your skillet to 300 degrees. Cook pancakes for 90 seconds per side.
Sometimes we mix it up and add a scoop of protein powder, nut butter, or fresh berries to the batter. Yum!
Share your favorite Einkorn flour recipes below!