Dec 30, 2020 07:02 PM Central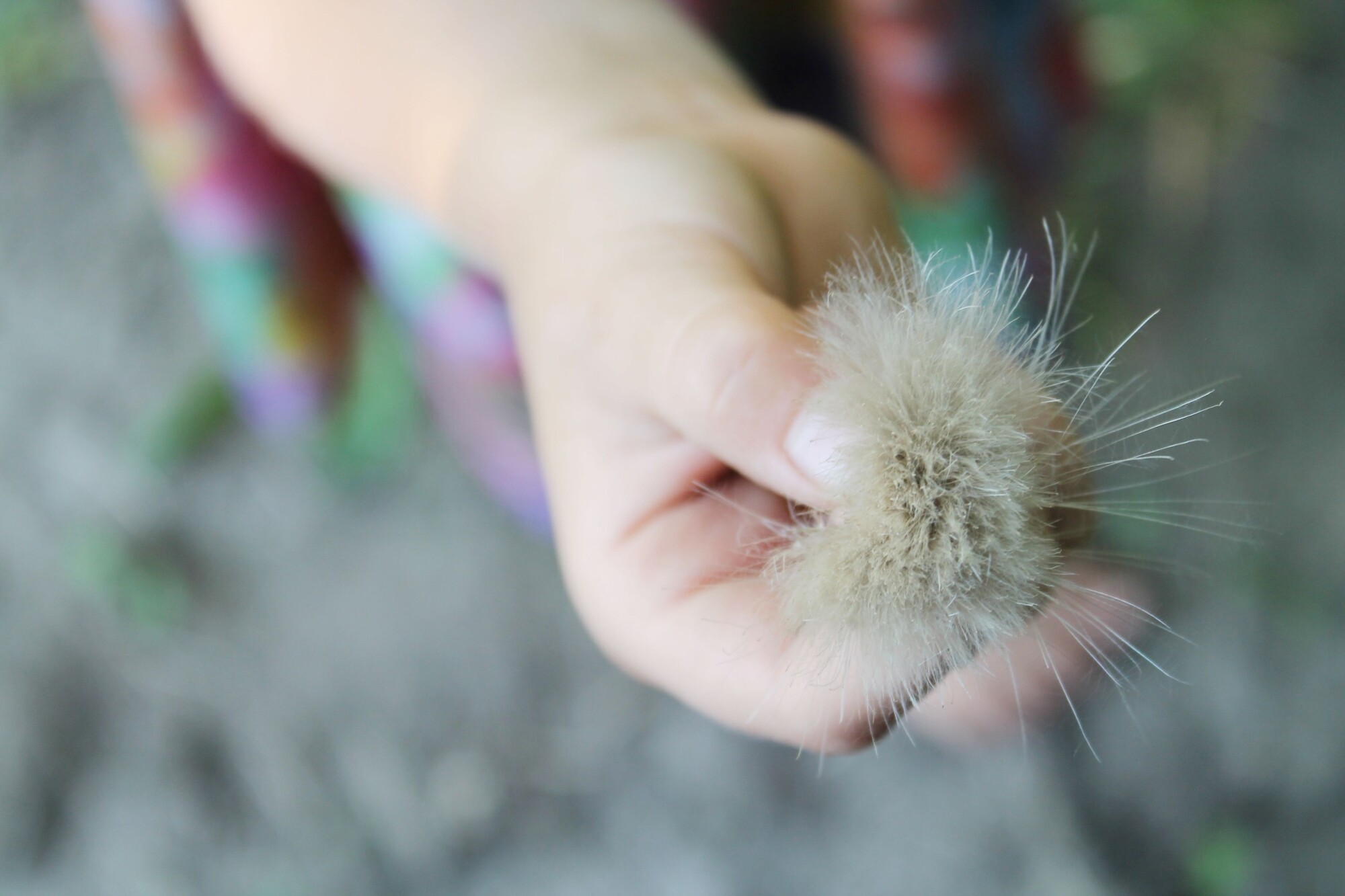 When I was first introduced the idea of a word of the year, it felt overwhelming and it made me nervous. I thought I'd be picking a word to guide my path for the upcoming year on my own terms and was afraid I'd create some sort of prophecy I'd have to fulfill. Doubt started to creep in and I worried about getting it wrong.
Then I learned that the Word of the Year is a word given to us by God that is meant to transform our heart and give us direction for the upcoming year. I actually had very little to do with the selection process. I found comfort in knowing that my only job was to listen to the prompting of God on my heart. He already had a word in place for me for the upcoming year.
2019 was the first year I received a word of the year. At the end of December I sat down and prayed for clarity about the upcoming year. The word Ponder popped into my head. I thought it sounded strange. But then I sat back and really thought about it.
I was BUSY in 2018. I was moving fast. Ponder was a call for me to slow down. It was a call to really think before I spoke. It called me to soak up the words I was reading before moving on to the next page. Ponder called me to schedule quiet time in my week without an agenda. It was a prompting to live in the moment and seek the Lord in the rhythms of my life. Developing the habit of pondering was a welcome retreat from the busy state of life I was in with four people ages 5 and under.
Last New Year's Eve I sat down and prayed for a word for 2020. When the word Renew jumped out at me, I knew it was perfect. I had written notes all over my Bible about being renewed but had never made the connection that maybe it was a word I should focus on. I found scribbles all over the pages that said things like:
You say, "I'm exhausted." God says, "Wait on me. I'll renew your strength."
They who wait for the Lord will renew their strength. Don't stop asking Him for help.
I will turn the dry ground into springs of fresh water.
I am the Lord Your God, who grasp your right hand; it is I who say to you, Do not fear I will help you.
To renew something is to resume an activity after taking a break, to re-establish a relationship, and to restore something that is worn out.
2020 was a hot mess, but I was in my cozy chair with a cup of tea feeling refreshed and renewed. The world was chaotic, but I felt peace.
Yesterday I sat down and asked the Lord about what is next for me. Why did He bring peace to my heart? Where will 2021 take me?
And I stopped in my tracks when I read Mark 14:3-9 which is the story about The Anointing at Bethany. When he was in Bethany reclining at table in the house of Simon the leper, a woman came with an alabaster jar of perfumed oil, costly genuine spikenard. She broke it and poured it on his head. There were some who were indignant, "Why has there been this waste of perfumed oil? It could have been sold for more than three hundred days' wages and the money given to the poor." They were infuriated with her. Jesus said, "Let her alone. Why do you make trouble for her? She has done a good thing for me. The poor you will always have with you, and whenever you wish you can do good to them, but you will not always have me. She has done what she could. She has anticipated anointing my body for burial. Amen, I say to you, wherever the gospel is proclaimed to the whole world, what she has done will be told in memory of her."
She broke it.
Broken in this sense means to completely shatter without hope of repair. In the act of breaking the jar, this woman gave up every possibility for holding back and keeping to herself.
She knew that being in the presence of Christ was the most important thing she could be doing. She anointed Him because she recognized Him as the King and because she knew He wouldn't have a proper anointing at his death because He would die as a criminal.
How did she know these things? She had eyes for Jesus, and for Jesus alone. The others in the room criticized her, but she looked ahead. At the end of the Gospel, Jesus says that her story will be proclaimed to the whole world. And it isn't because she is a Ministry leader or because she has an advantageous platform. It's because she had eyes for Him alone.
Although I know that last year was a time of renewal for me, I also know that I held little pieces of my heart back.
It's scary to break the jar and let everything freely flow. It's easier to keep a little back in the form of self-protection.
I also know that I haven't always had laser focus with eyes straight ahead on Him alone.
Which brings me to my word for 2021: Abide
To abide is to live by a rule of life. It is to dwell or remain. To abide in Christ is to have eyes for Him and Him alone.
I don't know what 2021 will bring, but I know that I abiding with Him where I'm supposed to be.
Have you found your word for 2021? Please share in the comments! I'd love to hear about what the Lord wants to do in your heart next year!