Dec 30, 2020 06:47 PM Central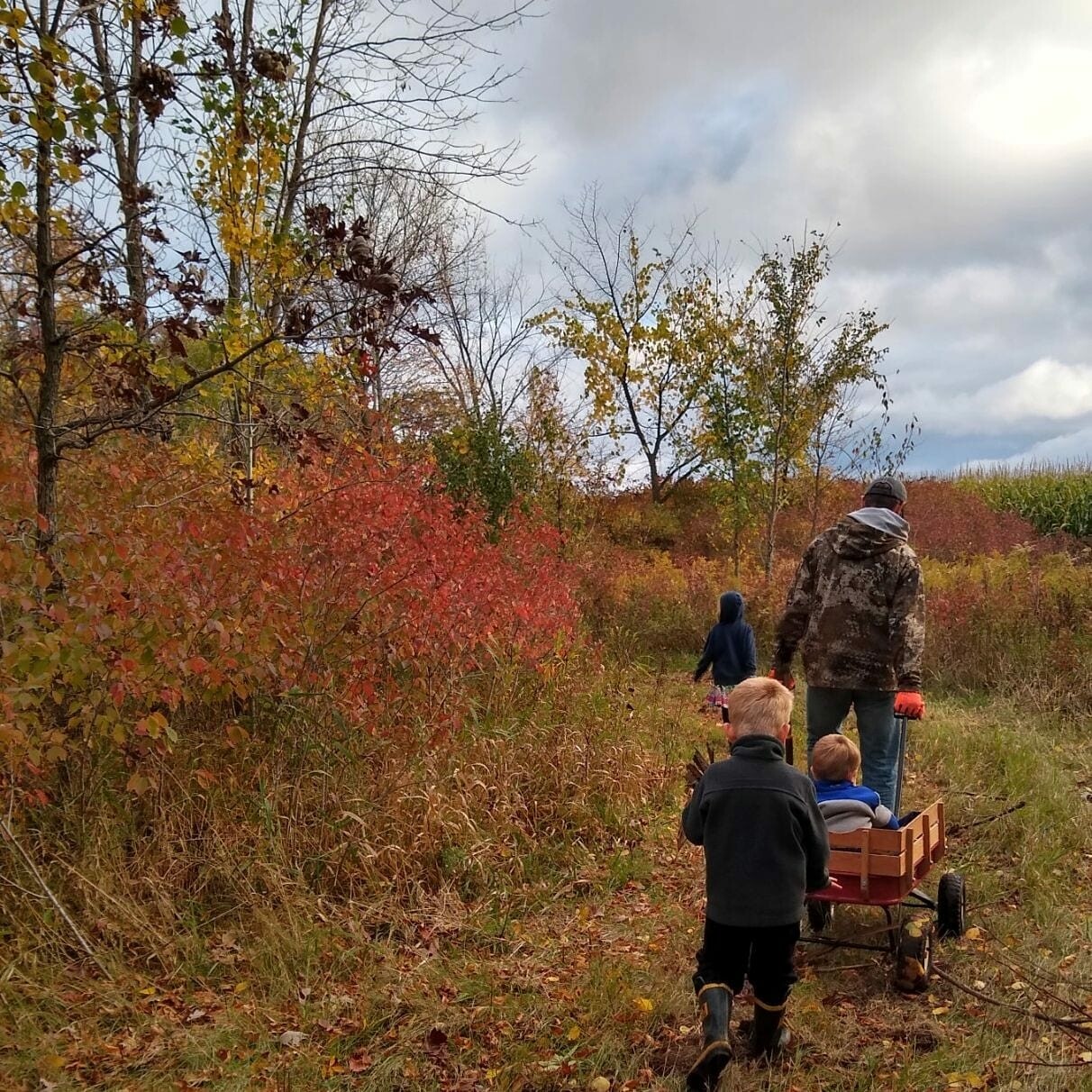 My husband took the older three kiddos out to run errands and the baby is napping so I have some quiet time to sit right now and think about our family vision for next year. I love the new year because it brings a fresh start.
Every year I try to evaluate our current family culture to see what needs to be tweaked and what we need to add in to create more of the family culture we desire.
A few years ago, I recognized my own need to get outside more without an agenda. I'd see my kiddos come in with rosy cheeks and their eyes sparkling as they told me about the fort they built in the woods or the deer tracks they found on the path, but I was too attached to my To-Do list and schedule to delight in nature. So I decided that for the next year we would have Thursday afternoon
Nature Studies.
It was hard for me to leave my messy house knowing that when we would walk back in the door it would be time to start making dinner, but I knew that I never regretted time spent outside. Fresh air is always good for the soul.
Our family
Nature Study
wasn't born because I'm a cool teacher mom. It was born because I needed a lesson in letting go of control and knew the outdoors is a healing balm for a tired soul. I ALWAYS walk back into our house with a little pep in my step after we've explored a pond or the woods.
Last year I knew I wanted more time exploring fun books with my kids. Somehow I needed to give myself permission to sit and read without guilt. So afternoon tea time was born. My kiddos need a snack anyway. I used to hand them some food and send them outside to play, but as soon as we started drinking apple cider and reading together in the afternoons they wanted to savor that time every day. I didn't know it would be a family tradition, but now it's my favorite part of the day.
As I'm sitting here thinking about next year, I know that I want to be more intentional about one-on-one time with my less vocal kids. I have one child who shoves a board game in my face and demands that I play with him. It's easy to tell when he needs attention. But a few of my other kids are quiet and don't outwardly express that need for connection. It comes out in other ways. I don't have a plan in place yet, but none of our other traditions started from a predetermined plan. They just organically fell into place as we saw a need arise.
One year we switched to a whole foods diet due to behavior and health issues and we've never looked back. (If this is your goal for the new year, we have a Real Foods challenge in our
FB group
).
Another year I went through every item in our home and really purged until we were down to the necessities. It was the year that felt like chaos when everyone was fighting and screaming. Simplifying our possessions helped simplify our routines which helped with the feelings of being out of control. (If decluttering is your goal for next year, check out the New Year, New Home decluttering challenge in the
FB group
).
How are you feeling about your current family culture? How do you decide when it's time to make a small change to turn your home into a peaceful oasis? Do you have a family goal for next year?