Dec 17, 2020 12:28 PM Central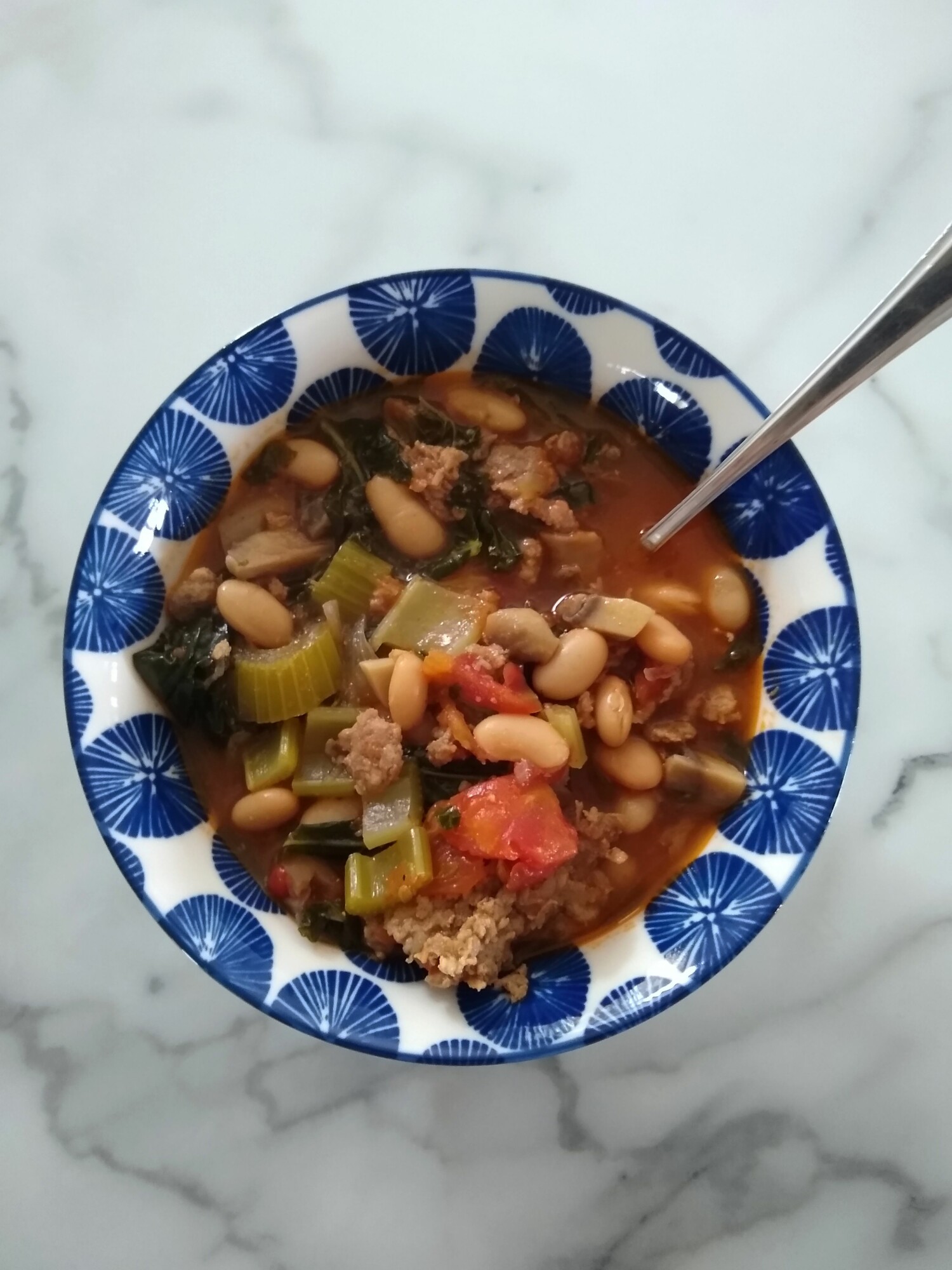 As soon as we feel the first cool breeze in fall, I dig out my collection of soup recipes. There is something so cozy about sitting around the dinner table with a steamy bowl of soup and a hot piece of crusty bread that is fresh from the oven. This Italian Sausage and White Bean Soup recipe is the most requested recipe from our kitchen. It is hearty, satisfying, and packed with flavor. I hope it becomes a staple in your kitchen too!
Italian Sausage and White Bean Soup
Ingredients:
Garlic- 6 cloves, minced
Onions- 2, chopped
Celery- 6-8 stalks, chopped
Mushrooms- 2 8 oz packages, sliced
Kale- 6-10 leaves, chopped (or a few handfuls of the pre-chopped kale)
Diced Tomatoes- 28 oz can
Great Northern Beans- 2 14oz cans, drained and rinsed
Italian Sausage- 1 lb
Chicken Stock- 6 cups
Bay Leaves- 2
Dried Oregano- 1 tsp
1. Add a splash of EVOO to a pot and brown the Italian sausage.
2. While the sausage is browning, chop the onions, celery, and mushrooms. Add the veggies, garlic, and the can of diced tomatoes to the soup pot. Cook for 3ish minutes until the onions become translucent.
3. Add the chicken stock, bay leaves, and oregano and bring to a boil. Boil for 10ish minutes until the celery is tender. Toss in the kale leaves and boil for just a minute or two until they become slightly wilted. Turn the heat off and stir in the drained and rinsed beans. Salt and pepper to taste.
What is your favorite soup recipe? Please share in the comments! We are always hoping to add to our soup collection!