Dec 16, 2020 06:35 PM Central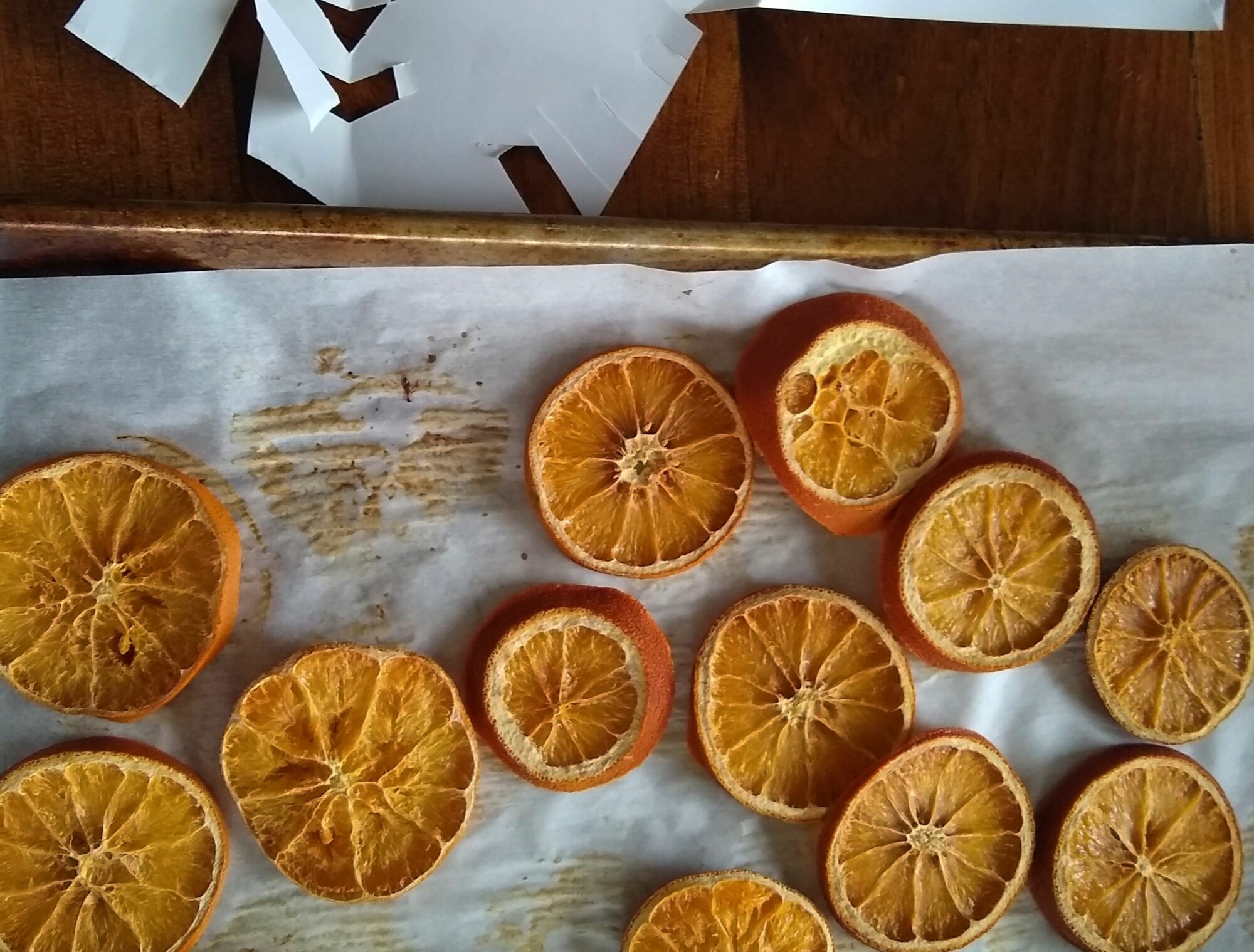 We love to savor the quiet days of December. We put on some music, make cocoa, and spend the afternoons creating handmade ornaments to decorate our home. One of our favorite Chirstmas DIY projects is to make dried orange garlands. We string the oranges together and hang over doorways and windows. We also tie strings to individual dried orange slices to use as ornaments on our tree. The dried oranges add a pop of color and have a light citrus scent that makes our home smell like the Holidays!
How to Make a Dried Orange Garland
1. Preheat your oven to 250 degrees F.
2. Line two cookie sheets with parchment paper.
3. Using a serrated knife, slice 4-5 Naval oranges so the slices are 1/4th to 1/8th of an inch thick.
4. Lay the orange slices in a single layer on the cookie sheet. Pat each orange slice with a paper towel to remove excess moisture and to speed up the drying process.
5. Bake for 4 hours or until the oranges are turning slightly brown and appear to be dry. (I flip mine over after 2 hours)
6. Allow the oranges to cool. Use a fishing line and a needle to string the oranges together. I like to string the oranges through the flesh part of the fruit, not the rind. Oranges can be placed right next to each other or with a space in-between. It's totally up to you!
We love to string fresh cranberries on another garland so we can weave the oranges and cranberries together. The orange and red combo adds such a pop of color to our Christmas tree!
Do you make homemade garlands? What do you add to yours?