Dec 3, 2020 01:06 PM Central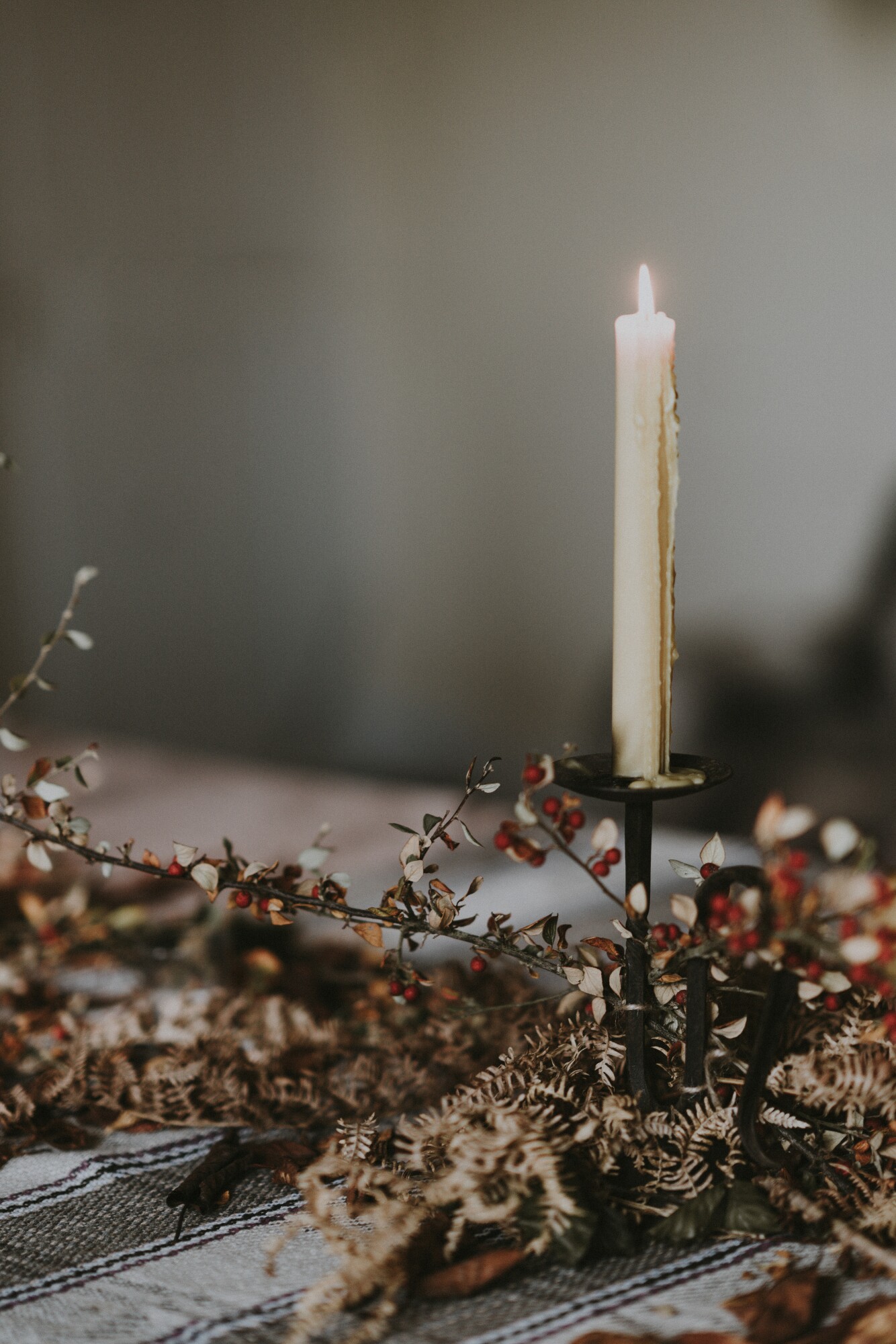 There is a hush in the air every time we strike a match. When the little flame appears, the mood shifts and tiny bodies start to quiet down. Our school day always begins with a candle and a prayer. Our evenings often end with a candle and a prayer. When there is a flame, my people know it is time to settle in and soak up the important message.
Unfortunately candles often come with a price. Synthetic fragrances cause hormone disruption and lead to respiratory issues. Wicks are often filled with lead and other carcinogens.
Homemade beeswax candles offer light and ambiance without additives. Beeswax has a subtle honey scent that is pleasant for any room in the house. Adding spices can shift the aroma and add a pop of color.
Materials:
5 tsp ground cinnamon (optional)
5 tsp ground cloves (optional)
Instructions:
Use the hot glue gun to glue the wicks to the bottom of the jars. (A popsicle stick or plastic spoon can be helpful to move it into place).
Melt the beeswax in your double boiler on the stove or in a large glass jar in the microwave. (Beeswax is very hard to remove, so use a glass jar you aren't attached to). If microwaving, microwave for one minute at a time and take out to stir with a popsicle stick. Repeat until beeswax is a liquid.

Once the beeswax is liquid, stir in the coconut oil and spices if you plan to use them. Lay down parchment paper or newspaper over your workspace. I got beeswax on my countertop and it is very difficult to remove! Place the jars on top of the parchment paper.
Pour the liquid beeswax mixture into the jars. Immediately after pouring, wipe down your double boiler/glass jar with a paper towel to remove the remaining beeswax. If it hardens before you can remove it, reheat your container until the beeswax becomes liquid again and immediately wipe it out. Once it hardens, it is very difficult to clean.
Position the wicks in the candles so they will harden in the middle. Allow the wax to cool completely before you move the jars. Trim the wicks to your desired height.
The fist time you light your candle, plan to keep it lit for at least 2-3 hours so the entire surface can melt to prevent tunneling.
A fun alternative is to roll beeswax sheets to make taper candles! My kiddos loved doing this! We used
these kits
and we have this
taper candle holder
in the middle of our kitchen table.
Have you made homemade beeswax candles? Do you have any tips or tricks?