Aug 23, 2020 09:04 PM Central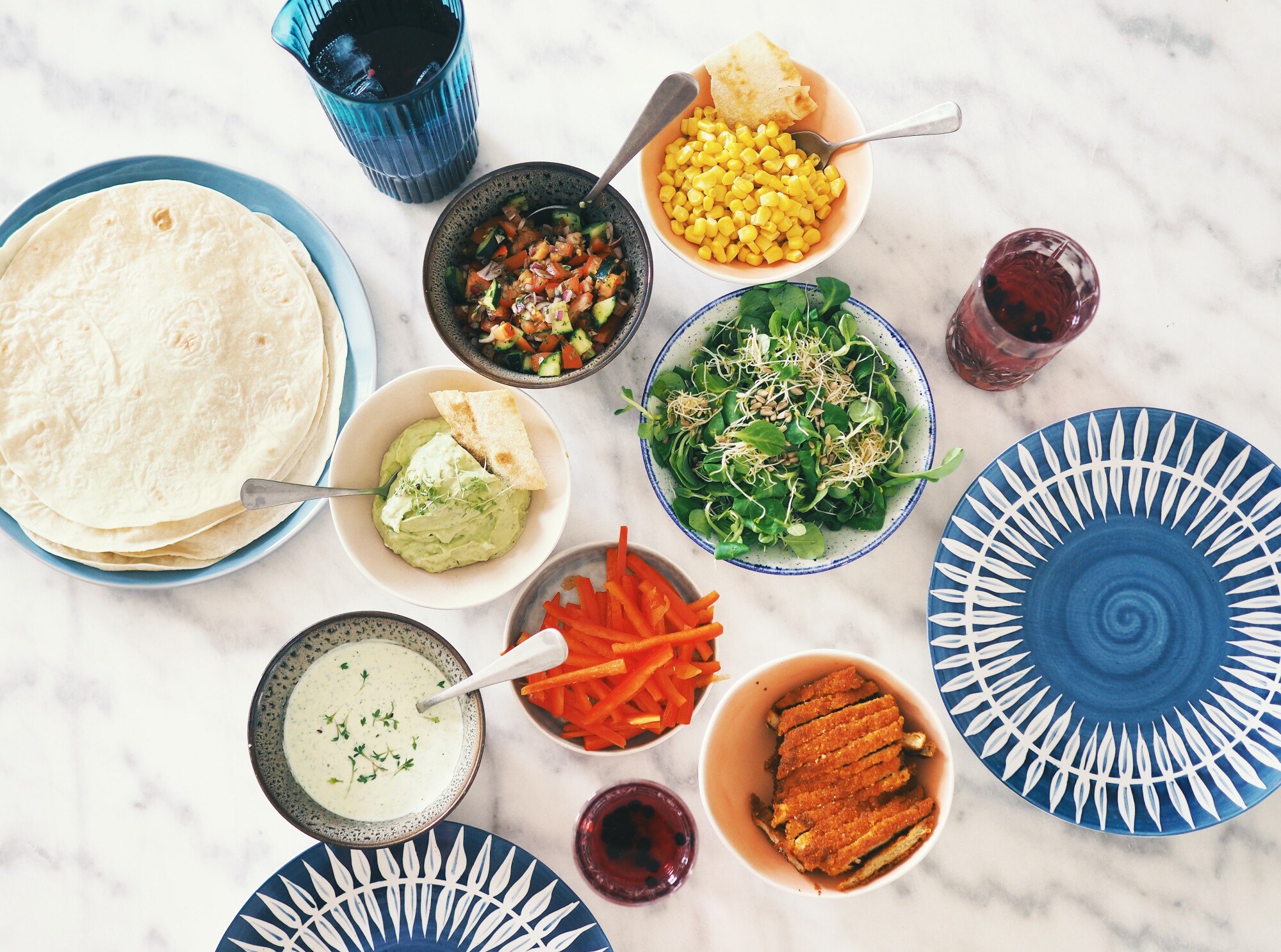 This salad is one of our favorites to whip up in the summer! We love to grill extra chicken and serve it again the next day for lunch. The Chipotle Lime Dressing serves as a marinade and a salad dressing. Delicious!
Chicken Fajita Salad with Chipotle Lime Dressing
4 servings
Salad Ingredients:
Chicken breasts, boneless and skinless – 1 lb
Romaine Lettuce, chopped
Tomatoes- 2, chopped
Avocados -1, sliced
Red Onion- 1, sliced
Bell Peppers (Any color)- 2, sliced
Black Beans – 1 can, drained and rinsed
Cotija Cheese- 1/2 cup
Chipotle Lime Dressing Ingredients
Garlic- 2 cloves, minced
Olive Oil- 6 Tbsp
Lime- 1, zest and juice of
Lime Vitality Oil– 2 drops
Honey- 1 Tbsp
Coconut Aminos- 1 Tbsp
Ground Chipotle Peppers- 1/4 tsp
Smoked Paprika- 1/2 tsp
Sour Cream- 2 Tbsp
1. Make dressing. Whisk together garlic, olive oil, lime juice and zest, Lime Vitality oil, honey, coconut aminos, ground chipotle peppers, smoked paprika, and sour cream. Season to taste with salt and pepper.
2. Pound chicken breasts until they have a uniform thickness and tenderize with a fork. Lightly salt and pepper. Pour half of the dressing over the chicken and allow to marinate for at least 30 minutes.
3. Slice red onion, bell peppers and avocados.
4. Drain and rinse black beans.
5. Heat grill to Medium-High heat and grill chicken breasts for a few minutes on each side until the internal temperature reads 160 degrees. Allow chicken to sit for a few minutes before slicing.
6. While the chicken is grilling, heat a sauté pan to Medium-High heat. Add 1 Tbsp of olive oil and the sliced onions. Sauté for a few minutes and then add the sliced bell peppers and sauté until they soften but are still slightly crisp.
7. Assemble salads by topping lettuce with tomatoes, black beans, avocados, shredded cheese, sautéed onions and peppers, and chicken. Whisk remaining salad dressing and pour on top of the salads.
What are you having for dinner tonight?