Aug 22, 2020 11:43 AM Central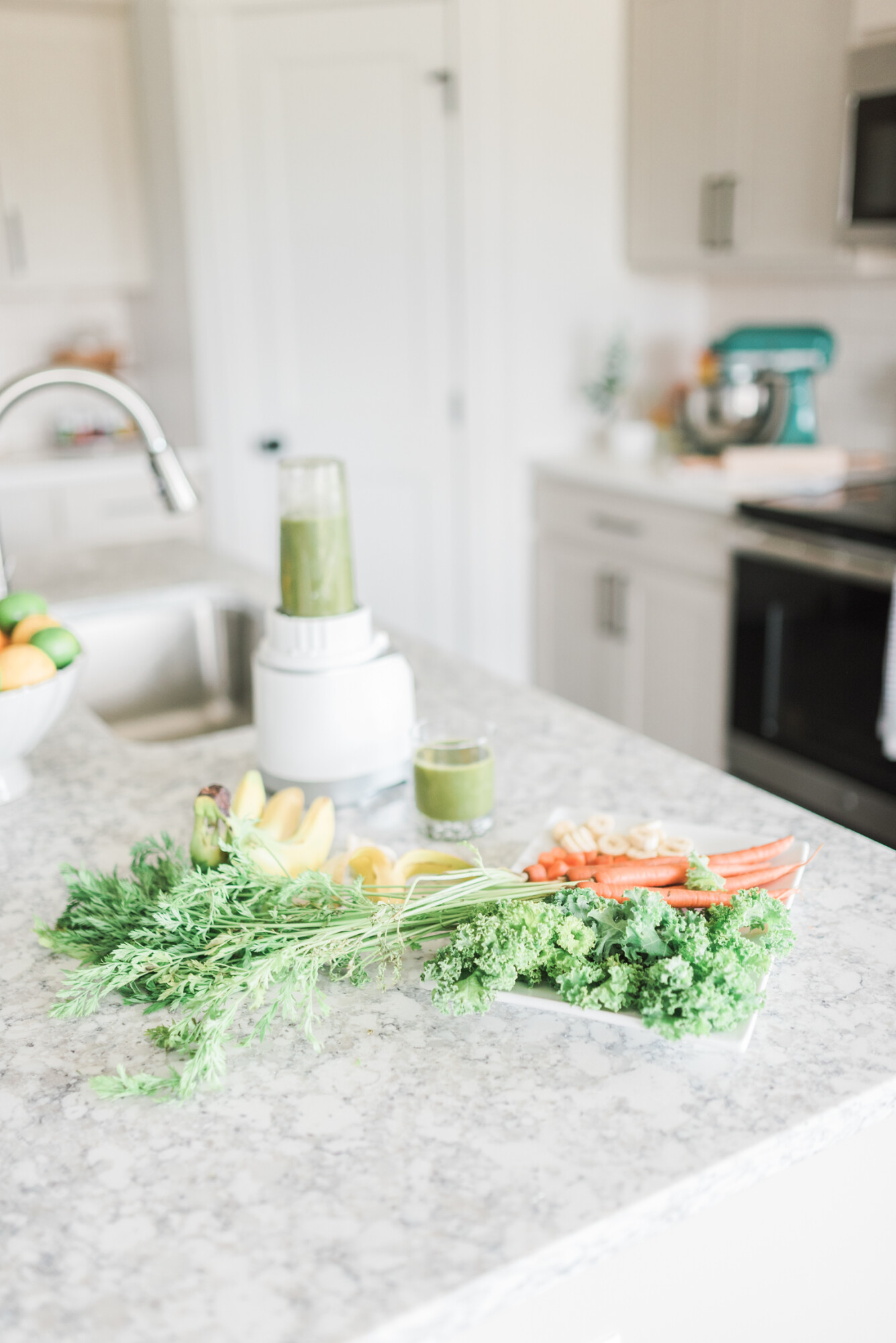 Until recently, I never really understood how to eat. I would fill my plate with real foods, but I had a lot of blood sugar crashes and would need frequent snacks and I had a lot of cravings throughout the day. And smoothies? I never understood them. I'd throw a ton of fruit in a blender, add a little liquid, and then I'd be starving 30 minutes later! How on earth did anyone stay satisfied from a smoothie for breakfast?
Then I discovered

Body Love

by Kelly Leveque and it all started to make sense! She explained that the best thing to do to stop food cravings, overeating, to balance hormones and to manage diabetes and cardiovascular disease is to balance the blood sugar curve. When we fuel our bodies with what they need we have sustainable energy and we aren't reaching for a snack to spike our blood sugar.
So how do we know what our bodies need?
This is where the Fab Four Ingredients come into play.
1. Protein helps the body build and maintain muscle. (Fish, chicken, lean meat, protein powder, nuts, seeds, and beans are all excellent so
urces of protein).
2. Fat keeps the body's cells and hormones functioning properly. (Coconut oil, extra virgin olive oil, nut butter, ghee, avocado, and coconut milk are all excellent sources of fat).
3. Fiber feeds the body's gut bacteria which improves digestive health and supports proper waste elimination. (Chia seeds, flaxseed, acacia powder, and cauliflower are all excellent sources of fiber).
4. Greens provide the body with vitamins and antioxidants to support normal levels of inflammation. (Spinach, kale, and collard greens are all excellent sources of greens).
Keeping these components in mind allows for a lot of flexibility and variety with meal planning. I can easily pick something from each category and fill my plate with food that I love without feeling restricted. Keeping my blood sugar balanced throughout the day eliminates the urge to snack and keeps cravings under control.
My favorite part about adopting the Fab Four Rule into our life has been that I've learned how to make smoothies that are actually filling and satisfying. My kids can eat one and do NOT ask for a snack 20 minutes later!
This is our favorite smoothie recipe!
Chocolate Almond Butter Smoothie
Small handful of ice cubes
Toss all of the ingredients into a blender and blend until creamy!

This smoothie recipe is for one person. Adjust accordingly if you are feeding your family!
It's super easy to mix and match ingredients to make a Fab Four Smoothie of your own!
Kelly Leveque's Fab Four Smoothie Formula is:
Protein (20 g min) + Fiber (10 g min) + 1 Tbsp Fat + a handful of Greens + Superfood (optional) + Liquid
Click here

to check out Kelly's delicious Fab Four Smoothie Recipes!