Aug 17, 2020 10:34 AM Central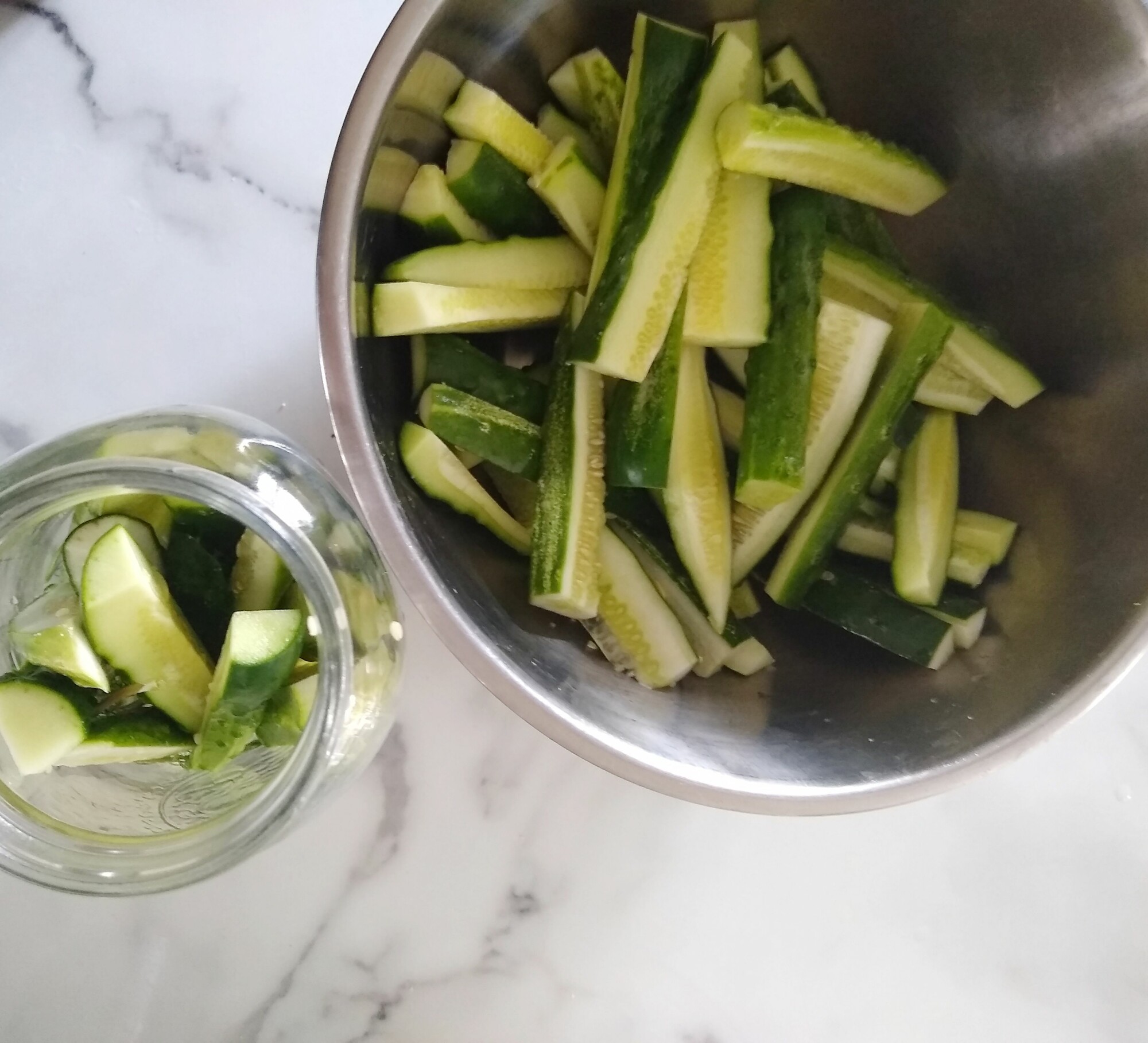 Our garden is thriving this summer! We are bringing in more cucumbers than we can eat so we decided to start making batches of Refrigerator Dill Pickles and we have zero regrets! This recipe has just the right amount of tang and flavor. It's super easy to just make one batch at a time. Because there is no canning involved, these pickles should be stored in the fridge and consumed within three weeks.
1. Bring water, white vinegar, coconut sugar, and sea salt to a boil. Stir until sugar and salt is completely dissolved. Remove from heat and allow to completely cool.
2. Put dill and garlic cloves in the bottom of your jars and pack cucumber spears into the jars. Pour the cooled vinegar/water mixture over the cucumbers and seal the jars with lids. Refrigerate for 3 days before consuming. This recipe will store in the fridge for 3 weeks.