Apr 15, 2020 03:12 PM Central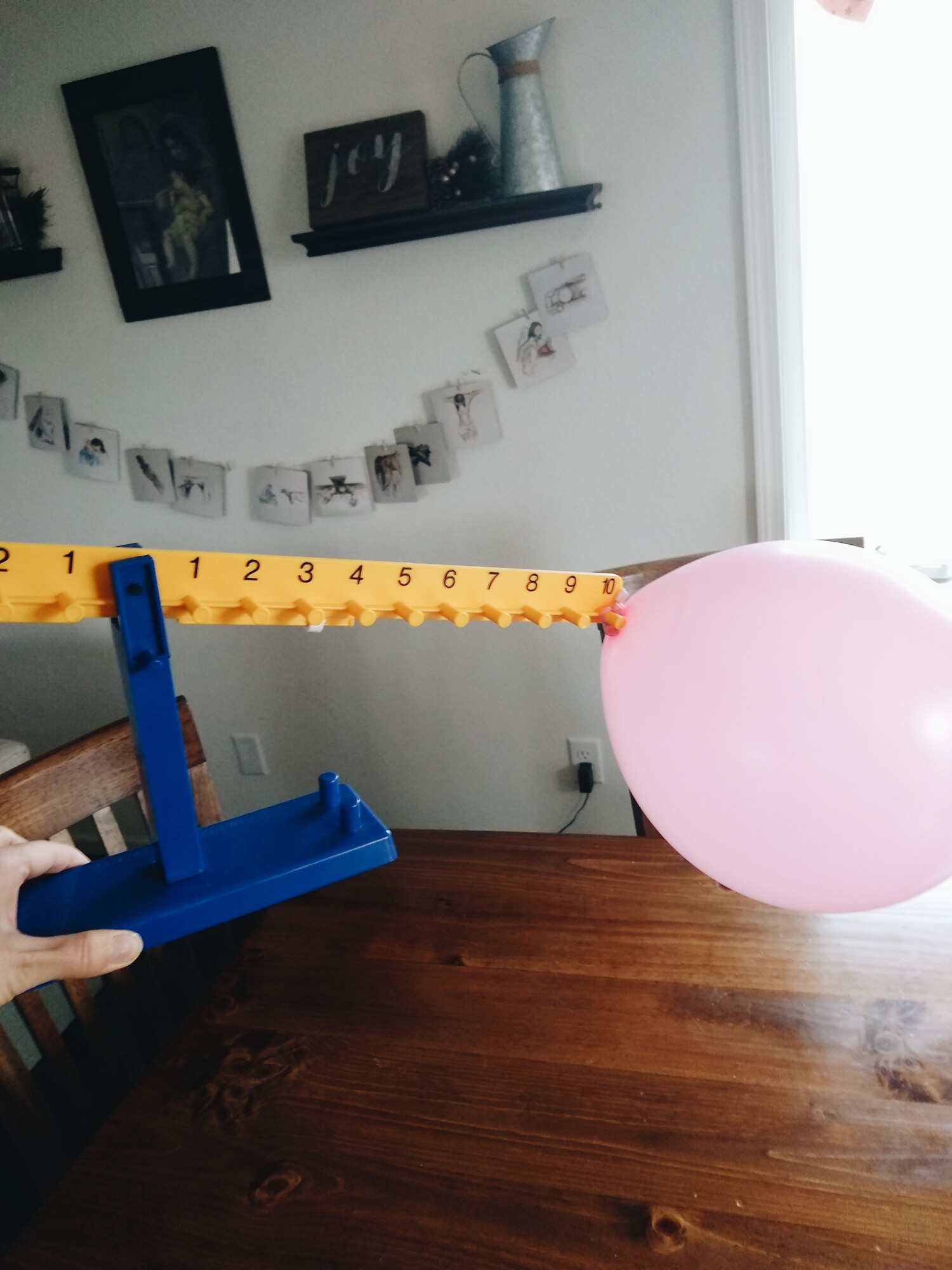 Last year I purchased a ma
th curriculum that had raving reviews. It was considered one of the most comprehensive programs and the reviews said that it would encourage higher order thinking and my son would come out at the end with a strong foundation.
It was fun at first but after a month my little guy started resisting math. He would sail through all of his subjects and would completely lose it when it was time to work in his math book.
He was able to mentally add large sums in his head but would cry and scream that he hated math. I was completely baffled at how someone who was naturally good at something could hate it so much.
And then it hit me.
I had made the rookie move of mistaking busywork for rigor. He was bored out of his mind with the repetition and unnecessary steps required to solve the problems.
I was forcing him along a program that didn't match his learning style at all.
We closed his Math book that day and took a two week break from school. I started researching different programs and when I found Right Start Math I knew I had found the program that would set the perfect foundation for my family.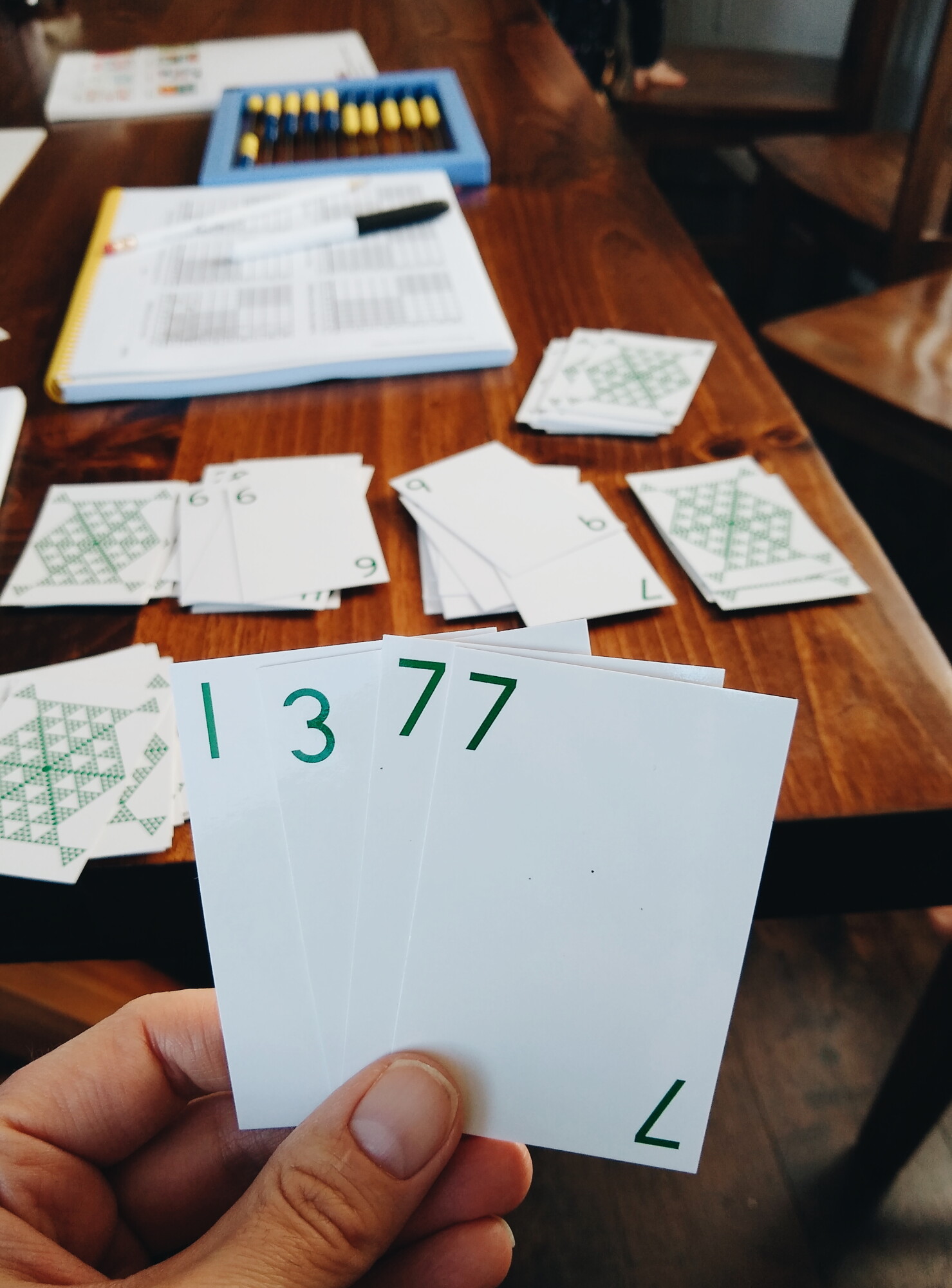 Many of the math curricula on the market focuses heavily on fact memorization, flash cards, and following an obvious set of steps to produce a correct answer. The problem with this is
that students aren't learning how to problem solve. They learn to be robots who can spit out answers without conceptual understanding.
Timed tests are torture for students with poor fine motor skills.
Flash cards are only enjoyable for students who don't need them.
The curriculum we were initially using had the students solve several word problems a day that were all equally challenging. Busy work.
Reasons I love RightStart Mathematics
This program helps students develop computational fluency through the use of manipulatives and math games.
The first three levels provide such a strong foundation that students understand how to solve problems and they know why the algorithms work.
This program is open and go. There is no preparation for the teacher ahead of time.
This program focuses heavily on mental computation and the student completes very few worksheets.
This program is scripted for the teacher. Everything (including warm up problems) is written in the teacher manual.
Reasons Why This Program Might Not be for Your Family
This program is teacher intensive. Because the lessons rely heavily on games, the teacher is required to sit down with each student individually. If you are homeschooling more than one child, you must consider that you will be spending 15-20 minutes with each child individually. I make a cup of coffee and sit down with each kid and use it as our one-on-one time but if you are hoping for an independent math curriculum for your child to do on his/her own, this probably isn't the best fit for you.
How to use this Program in a Family
The Manipulative Set is used for Levels A-G so children in different levels will share one set of manipulatives. All you need to purchase individually for each level is the Teacher's Manual and the Worksheets. If cost is an issue, you can customize your Manipulative Kit. The AL Abacus is the best Math manipulative we've used and so worth the investment if you are hoping to get just one thing.
You can have your child take a placement test here to determine which level would be a good fit.
I highly recommend the 2nd Edition for Levels B and C. It is the condensed version and is much easier to follow.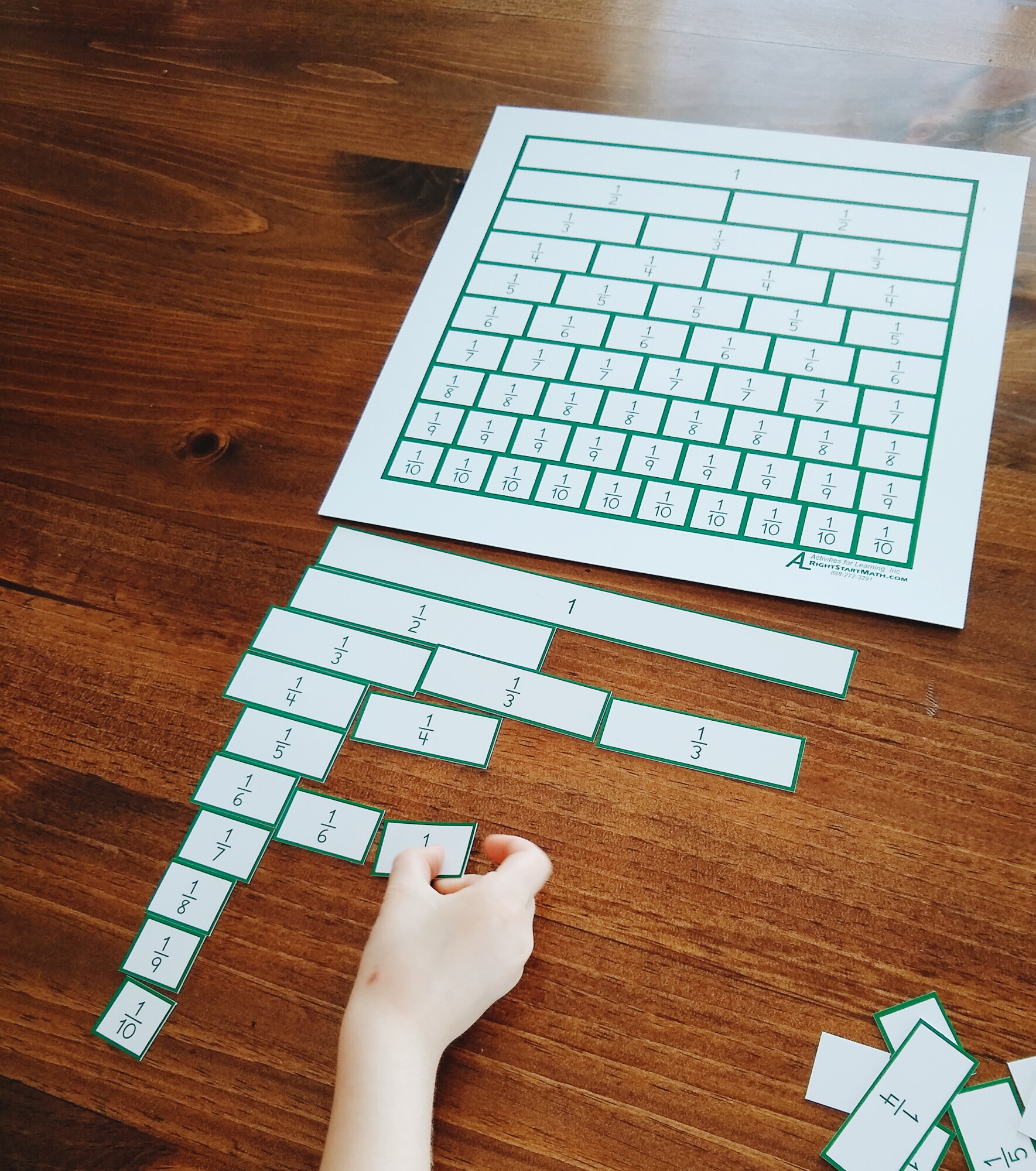 What do we do Before RightStart Level A
I don't do a formal Math program with my preschoolers. They learn their numbers and basic math skills from reading books and playing games. If my preschooler is interested in sitting down at the table and learning with the big kids, we pull out Mathematical Reasoning. This is a book I've used with all three of my older kids when they were 3. I laminate a clear page and place it over the pages and they use a dry erase marker to complete the pages (and then we can reuse the book over and over again).
What we do After RightStart Level C
RightStart Levels A-C set such a strong foundation in computational fluency that I use it with all of my kiddos. My oldest son picks up on math concepts quickly and by the end of Level C was wanting to move along more quickly than the program allowed. I was able to somewhat adapt the end of Level C to match his pace, but he was also looking for more problem solving and riddles so he is now working his way through Beast Academy.
My daughter seems to appreciate the pacing of RightStart and loves the one on one time with the teacher, so I will cross that bridge when it comes. If RightStart is still working for us, I'll purchase Level D for her.
Math Games
Playing games is a huge part of our homeschool day. Check out this post to see our favorite Math games!
Our curriculum choices are always changing because our family is always changing. I'd love to hear from you. What are YOUR favorite resources for Math?
Some of the links on this page are Affiliate links. If you buy an item through an Affiliate link, I receive a small commission at no additional cost to you. Thanks for your support.